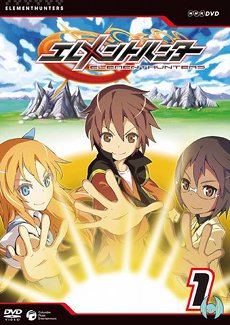 Ren, Chiara, and Homi is the Earth Elemental Hunter. They were chosen and helped by Professor Aimee Carr and Juno. 
Earth Elemental Hunter is the the protagonist's team. It's formed by The self-proclaimed leader of the team, Chiara Ferina, The Muscle of the team, Ren Karas, and The Bookworm and Strategist of the team, Homi Nandie.
Ad blocker interference detected!
Wikia is a free-to-use site that makes money from advertising. We have a modified experience for viewers using ad blockers

Wikia is not accessible if you've made further modifications. Remove the custom ad blocker rule(s) and the page will load as expected.